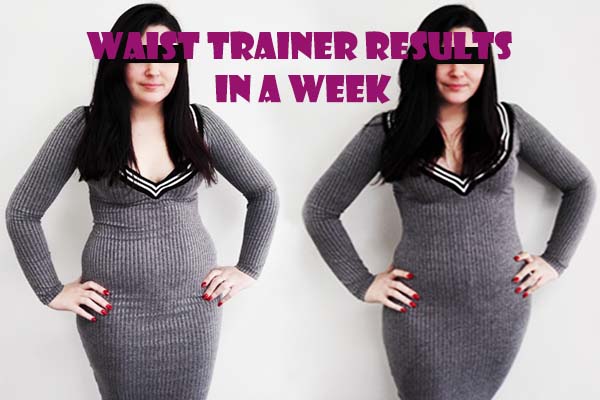 I've heard "What is waist training" in various social media in recent years, especially in Instagram such as Kim Kardashian and Khloe Kardashian or even "waist gang society." In fact, I don't usually believe these things because I think/suspect that they are making these words by making money. And even I would think "waist trainer impossible to achieve any changes results in a week."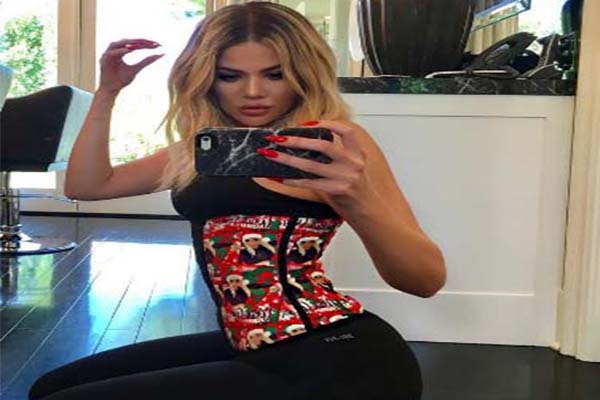 In my lifetime, I have worn a few corsets, and I knew how they worked – they suck everything into their waist because the boning and laces help to create an hourglass figure. However, the waist trainer just as a corset that minus the whale bones and tightening strings, so I suspect the waist trainer able to give me the results same as Kim Kardashian unless perhaps I was wearing waist trainer every day.
Never try never know, so this is what I did. I set up a personal plan for one-week waist training, so it means that I have to wear the latex waist trainer every day during the seven days and let see what the fantastic waist trainer results happen.
Day 1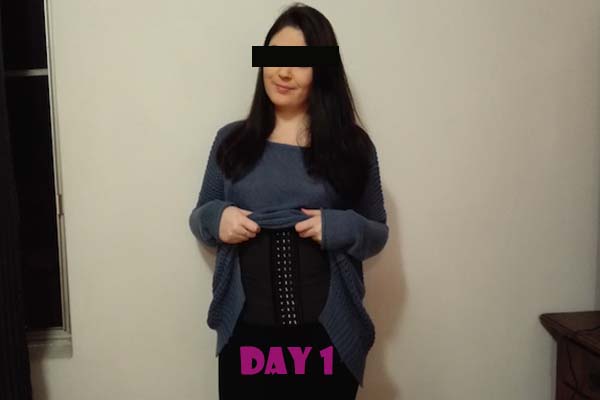 The first thing to do is to put the waist trainer on the waist and hook-up closures which already make me feel exhausted. What amazed me was how comfortable it was, the latex waist trainer moving with my body and didn't stop me too much movement. My new posturing is impressive because I can instantly see my stomach getting flat and waist get tight. The waist trainer forced me to sit up straight all day because it is featuring back support corrective. Also, the latex waist trainer may remind me to reduce daily intake because I feel it get tight while overeating.
I was happy that I completed the day 1, and I was surprised my stomach covered in red lines. This cause because the waist trainer tightly wraps your stomach. However, it is normal as long as you don't have to feel any pain/uncomfortable.
Day 2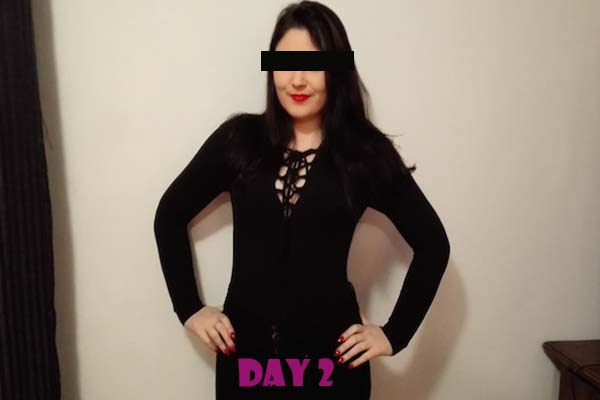 In fact, waist trainer can wear under or over the clothing depending on personal preferences. But to test if someone could see the latex waist trainer in action, I wore tightest clothes I had: tight-fitting tops and skinny jeans. I like it so much, due to nobody knows I am wearing it and everything just looks smoother/natural.
The latex waist trainer has good compression and generated heat to stimulated my stomach, and it was great for discharge perspiration. To be honest, I like the sweat feeling but the waist trainer a little damp when I'm at the end of the day. Therefore, I think will buy one more for spare and it won't waste your money. At least you can change the spare waist trainer when feeling damp in your trainer.
Day 3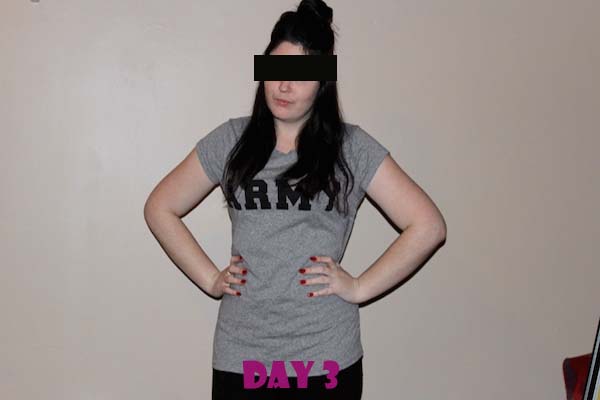 I understand that a hunger strike will allow you to lose weight quickly, but you will regain your weight soon as previously. The waist trainer can control my appetite, and I found that my food intake indeed reduced, and even I started to pay attention to a healthy diet. Why say so? I've felt bloated after I drank a cup of tea and sandwiches; I don't know what will happen after a big meal.
I attempt to hooks to the second rows of closures from third rows at the end of the day. It works and easily for me because it means I lightened my weight! I really cannot believe it.
Day 4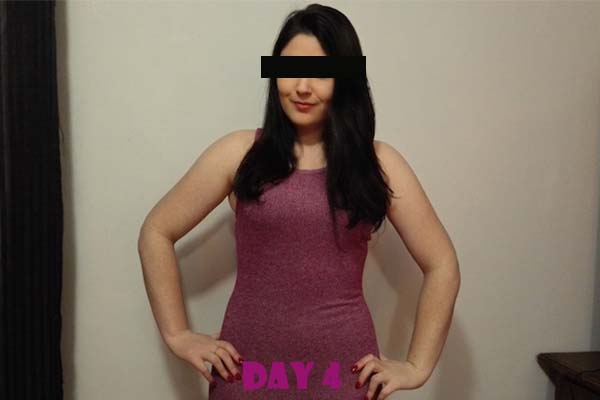 The feeling of lightening weight made me more confident and even I dare to would wear a dress that I had never thought of before – tight skirts. Worn the waist trainer underneath the tight skirt make my waist more curve and tummy flat. My best friends come to me ask me to share some useful tips and how to make your waist get shape in results quickly. That's incredible.
Day 5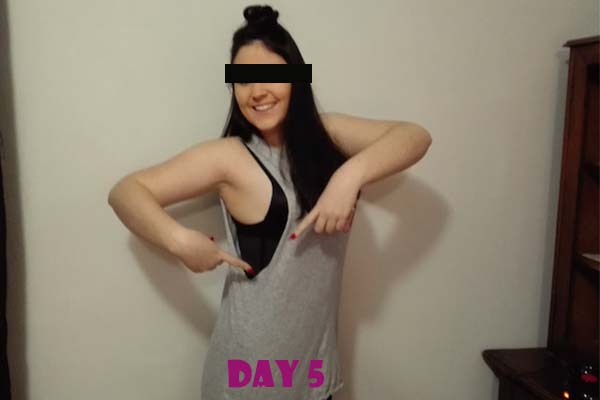 I think latex waist trainer will be my one of favors garments because of the trainer able to hide my least sexy part (protruding fat on waist and stomach). Also, one of the features of the trainer can lift up my bust which let my appearance more visually appealing. Today I'm done some basic workout waist training which helps me to boost up my waist trainer results.
Day 6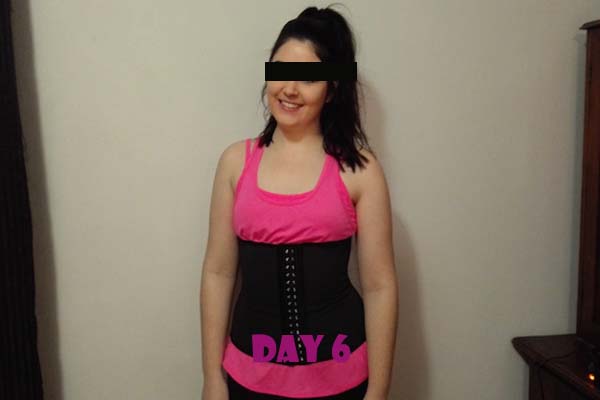 I'm adding on my workout time for my waist training; I tried to refer this advance workout tutorial to show me several advanced workout steps to do. I followed the workout tutorial and repeats, as well as working out with cardio exercise. The waist trainer plays its role which let me felt sweat a lot from my whole body not only my tummy parts, and the heat factor was almost unbearable. It made me want to throw it in the trash, but I just joked with you!!! It's considered well because the trainer generates thermal/heat to stimulate body perspiration.
Day 7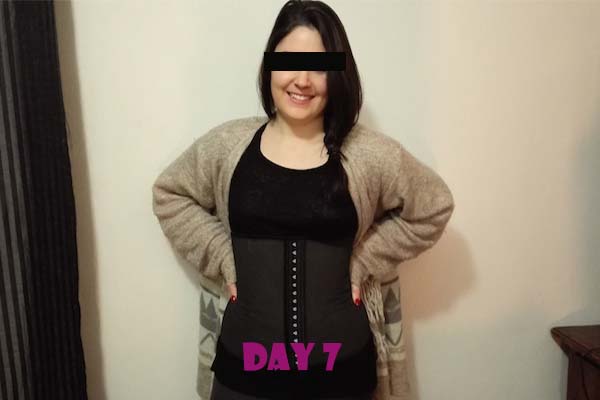 On the last day of the week-long challenge, I've successful hooks the closure from second rows to first rows. I believed I was going down some weight again because I felt my waist gets shaping compared to day 1. Overall, it considered very successfully for me during the latex waist trainer results in a week; it also indicated the trainer help me to reduce weight and improving my posture efficiently. This challenge will not stop, and therefore I will continue due to the "before and after results" really shocking me. To be honest, I know waist trainer would actually work in the long-run, but nothing can stop me from reaching my ideal hourglass shape results.
In a week of challenges, I was using latex waist trainer. There are some women / men who are allergic to latex, so you might consider using a latex-free waist trainer made of other materials.